Extra Bread
From the archives of TiPWiki, the unofficial Duke TIP Wiki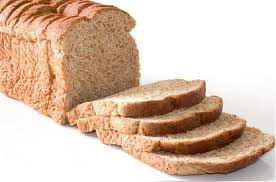 Shakepeare Term 1 2012
Widely regarded as the craziest class of TiPsters ever,the infamous Shakepeare Term 1 class came up with it. The extra bread joke is a very important key to understanding the entire bond between the shakespeare-ers. The class was predictably awkward on the first monday. However, early in the term, thanks to the TA, Emily, who has been described as "AWESOME AND RUSSIAN" assigned the class a monologue-writing project.
The Assignment
The assignment was to write a story in five minutes, and then spend three minutes presenting it. The assignment, along with practicing public-speaking, allowed the class to have a good laugh. This led to the creation of such funny jokes as "Doctor Who...?","so once the unicorn was in my backyard...", "Meteors" and the always funny "and on, and on, and on". However, the first big moment of the entire class was in the middle of Jack's sandwich story.
The Story
The story Jack told has been widely regarded one of the best of the stories told that day. Ask anyone from shakespeare and they will probably agree. however, the funniest part was not of Jack's own doing. He forgot one of his sanwich ingredients, and needed to fill the space. Luckily, Delaney shouted out "EXTRA BREAD!" and the entire class burst out laughing.
The T-Shirt
The tshirts for the shakespeare class fittingly said "can I get that with extra bread"