Pie Walking
From the archives of TiPWiki, the unofficial Duke TIP Wiki
Created by the students of Ideals in Action at Rice Term 1 2018, Pie Walking is an internationally competitive sport. The objective is to finish as quickly as possible while walking a set distance; the pie must be finished by the end of the walk no matter what, but a quicker walk earns a better score.
Origin of Pie Walking
Rice's wonderful dining staff provided students at TiP at least one option for dessert on a nightly basis- including, but not limited to: cookies, cheesecake, brownies, ice cream, and pies. However, they made the mistake of serving these deserts whole. For instance, rather than serving individually plated brownies they served a whole pan. This crucial mistake led to the great pie theft of 2018. Many students stole whole pies; however, only a few among them were ambitious enough to create a sport from these pies. As the students of Ideals in Action sat outside the dining hall waiting for their TA, they discussed amongst themselves the bold risks that other students had taken in stealing whole pies- not to mention the sheer stupidity of it. Whether it be testosterone or just boredom that caused them to act is still unknown, but this conversation prompted 3 students in the class to go take a pie for themselves. Soon the class was joined by the three, as well as their TA and a fresh-baked apple pie.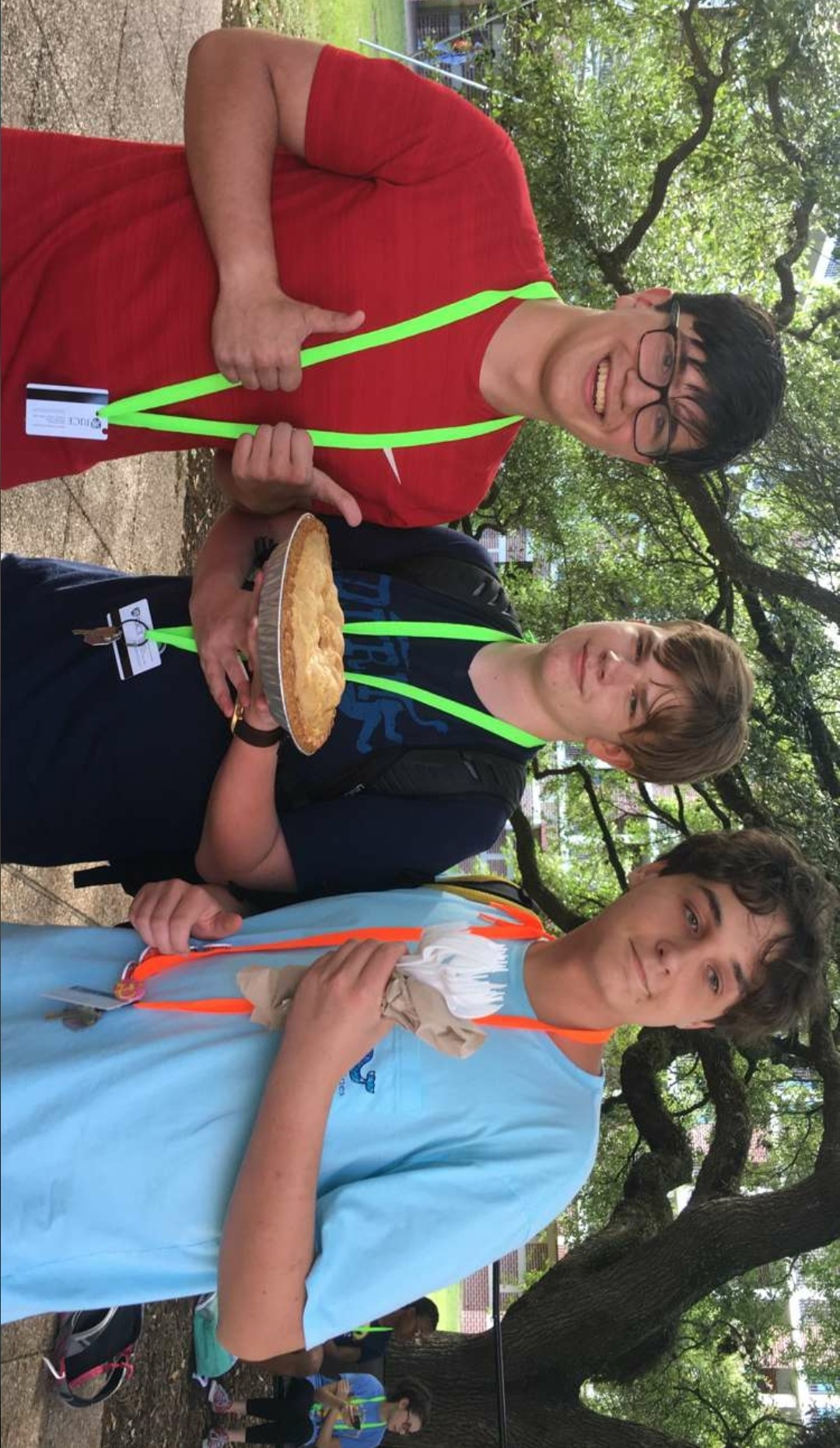 ---
Pictured above (from right to left): , , and Mitch Porter showing off their pie. It was decided however- mostly due to threats by Mallory Hoffman, the class' TA- that the pie would not be consumed until after evening study. During this waiting period, students were forced to participate in a guided meditation entitled "The Commonality of Suffering," which caused many a laughing fit within the class. Eventually, the walk back to the dorms began- and with it, a new sport. The students devoured the pie in what has been approximated as 8 minutes. They vowed that if pie was ever served again, they would beat their personal record.
Participants
Pie Thieves: , Mitch Porter (who stole the pie and provided forks despite not actually being able to eat any),
Other Participants: Heather Robertson, , , and