TiP Nation
From the archives of TiPWiki, the unofficial Duke TIP Wiki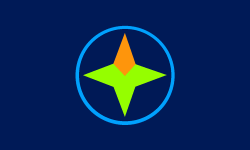 Also see TiP Nation Island (the micronation project page started in addition to this page)
TiP Nation is a Facebook page for all TiPsters, everywhere, created on July 6, 2012, at 5:25 PM EST. Thanks to some active members adding all of their friends to the group, it gained over 1000 members in its first hour of existance. Less than four hours later, it nearly doubled in size as members were bombarded with notifications.
At around 11 PM EST (7/06/12), TiP Nation passed 2,000 members.
The next day at 3:42 PM EST, TiP Nation reached 3,000 members, becoming the 234th largest country (by population.)
And the day after, at 6:10 PM EST, TiP Nation reached 4,000 members.
On 7/13/12, TiP Nation surpassed Montserrat and reached a population very near 5000, becoming the 232nd largest country in the world.
On 8/03/14, TiP Nation reached 6,000 members.
Anyone who has ever attended any of the Duke TIP campuses, Center or Academy, can join. Once a TiPster, always a TiPster; as long as you were a TiPster at any point in time you are allowed to join. TiP Nation is a great way to find TIPsters in your area or discuss common interests.
This was the first home of TiP Nation Island, a project created to plan and form a TIPster micronation.
Population Comparison
231. Saint Pierre and Miquelon: 6081
232. TiP Nation: 5954 (and growing)
233. Montserrat: 4922
234. Saint Helena, Ascension and Tristan da Cunha: 4000
235. Falkland Islands: 3000
236. Svalbard and Jan Mayen: 2655
237. Norfolk Island: 2302
238. Christmas Island: 2072
239. Niue: 1613
240. Tokelau: 1411
241. Vatican City: 839