Bennett Eckert
From the archives of TiPWiki, the unofficial Duke TIP Wiki
Bennett was an epic third year fourth year that went to Trinity term 1 in 2011(first year), and Duke West Term 1 in both 2012 and 2014 (Second and fourth years, he was sadly waitlisted when he attempted to apply in 2013)
| Year | Class | Roommate |
| --- | --- | --- |
| 2011 | Web Apps | |
| 2012 | Robotics | |
| 2014 | Video Games | Daniel Kiesel |
First Year
Bennett took Web Apps(I think) and was part of Ryan D.'s RAG and sang Bye Bye Bye for TiPsync
Second Year
Bennett took Robotics. He was pretty adorable actually and always had his Rangers hat stolen by Alyson Win. He also took part in the original whalers (which were definitely the best). He was in Malik's RAG. He was also very short and Alyson made so much fun of him for it.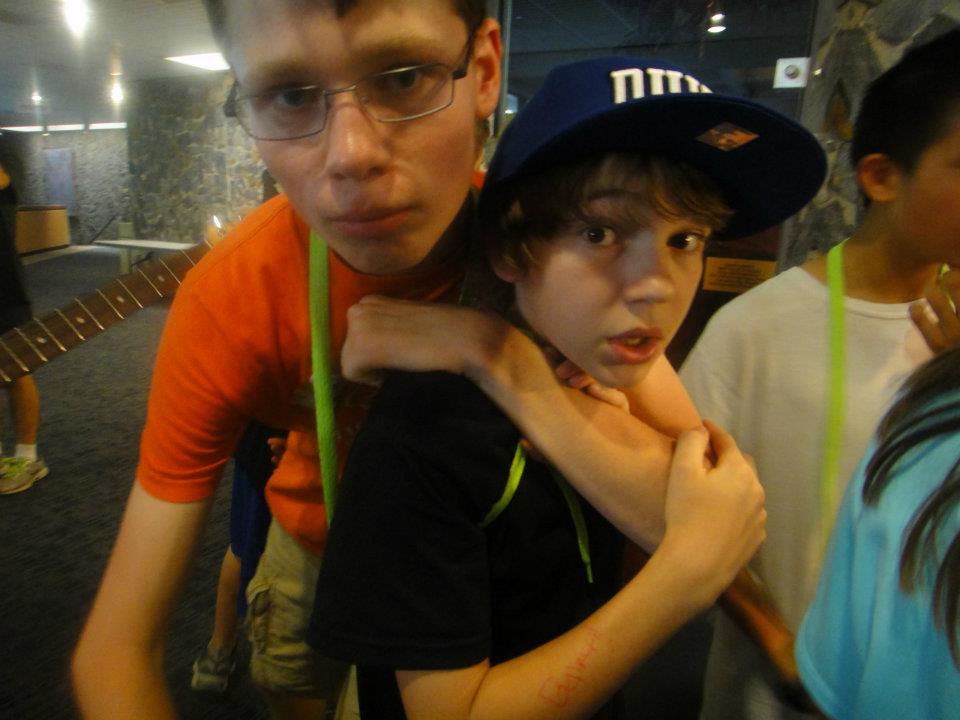 Second Year Bennett making friends with Colin Brant
Fourth Year
Sadly Bennett was waitlisted his third year, but he made up for it his fourth year by being pretty legendary. He (sadly) came back to Duke much taller (taller than Alyson). He took Programming for Video Games and was in Barry's RAG. He was known for being the completely clueless one in his friend group although he did figure out that Mitul and Sonali's break up was a social experiment and the rest of the group thought he was completely crazy. He was also very well known for his love for Batman. He would wear a Batman hat around all the time, and Alyson would once again steal it from him frequently. When Bennett would randomly completely lose his voice, he would sound like Batman. Bennett suggested to his RAG that they do "My Heart Will Go On" for their TiPsync and the song became so popular it was a tradition song by the end of the term. Bennett also found out that their RC, Barry, was in the famous sexy train causing the Fourth Year guys from West term 1 2014 to bring the Sexy Train back (Bennett was also a participant in that). Bennett also won the heart of Lindsey Jackson and asked her to the last dance by having four of his RAG members "kidnap" her and him "saving" her. His tactic very much worked and they went to the last dance together and became a relationTIP (Bindsey 4 life). Bennett was overall an amazing TiPster and won't ever be forgotten.
Also: DONKEY DONKEY DONKEY DONKEY DONKEY DONKEY DONKEY DONKEY DONKEY DONKEY DONKEY DONKEY DONKEY DONKEY DONKEY DONKEY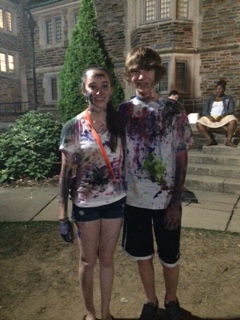 Bennett and his RelationTIP, Lindsey, after the paint war #Bindsey4Life