Fort Friday
From the archives of TiPWiki, the unofficial Duke TIP Wiki
Fort Friday
Active
Unknown-2007
Campus(es)
East
Term(s)
II
Fort Friday is a East tradition which takes place on the second Friday. This tradition is a nice bonding time for roommates. The plan is, of course, to make a fort. On some occasions, a fort has been created in the common room rather than one's dorm room.
Fort Friday was also celebrated at Texas A&M Term II 2010. All of the fourth years gathered round in the TV Lounge, bringing many mattresses and sheets, to build a giant fort. Though RC Chris was on duty in the TV lounge at the time, he merely sat and did nothing as the fort was constructed. Sadly the fort did not last for long due to dinner time, but it will be remembered very warmly.
East Term I 2011, roommates Alison Lui and Julianna Laseter decided to celebrate Fort Friday, but on the first Friday. It was pretty fantastic. Their RC simply laughed and said not to tell the office people. The fort stayed up for the rest of term, inspiring jealousy in other rooms.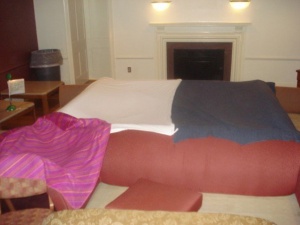 How to make a fort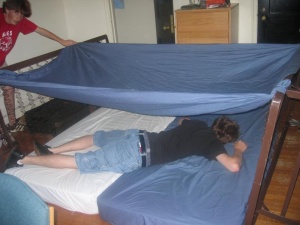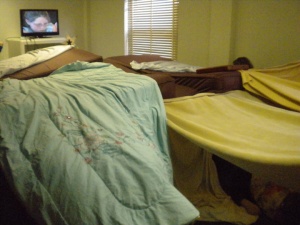 Remove mattresses from bed
Turn the beds on their sides and place them across from each other
Turn the mattresses on their sides and use those as the remaining two walls
Place your sheets and blankets over the top to create a ceiling
Remember to keep all four feet on the floor! (although that shouldn't be too hard)
Keep the door closed, so that the RCs don't see you.
Of course this does not take place because its a fire safety hazard and the RCs don't like it. So, if you remember not to do it, it will not be lots of fun.