Isabelle Milford
From the archives of TiPWiki, the unofficial Duke TIP Wiki
Isabelle Milford
TIPster
Pronouns
she/her
Social Media
Background
Isabelle Milford is a student currently enrolled in DukeTiP's summer studies. She has attended Austin College in 2016, Rollins in 2017, and UGA in 2018. Isabelle is from a town near Dallas, TX and has a cat named Marshmallow and a dog named Twilight. She often speaks of them to her peers. She is noted to be extremely close with other TiPster, Sara Whitman who became friends with her in 2016 at Austin College during their first year.
Accomplishments
Classes
2016 : Creative Writing at Austin College
2017 : Theater Arts at Rollins
2018 : The Pen As a Weapon: the Art of Satire at UGA
Years at TiP
2016
In 2016, Isabelle Milford attended to her first year at TiP at
Austin College
in 2016 during the campus' first term. She was sorted into Creative Writing where she met
Sara Whitman
and became best friends with her. The teacher of Creative Writing was Brian and he TA was Kristin. Sara and Isabelle created a religion known as . They were often seen performing religious rituals with friends until being caught and questioned by an RC who was usually Kevin. Isabelle was notorious for her love of Froot Loops which she ate for breakfast everyday. She was dubbed 'Sperm Brows' by friend
Sara Whitman
.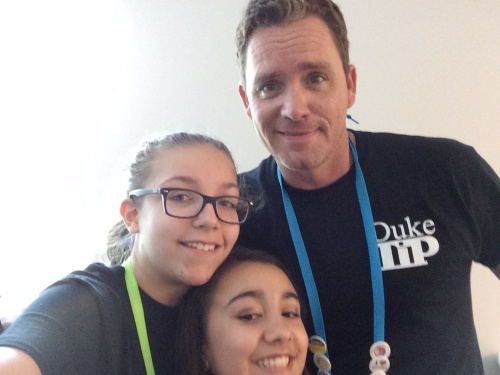 2017
Isabelle went to Rollins for her second year during its first term. She and friend Sara Whitman attended together with fellow TiPster Mary Elizabeth Rudd. Isabelle was in Theater Arts where she also took a role in the class' play. She was extraordinary!! Milford belonged to the RC Group, . Isabelle created The Country Of Mingo and was elected President with Vide President Sara Whitman. Sara and Isabelle are famous for their self proclaimed . Isabelle was the mother of Neil who married Sara's son, Rin. Rin and Neil created the ship name, Reil, and the entire campus attended the wedding. It was pretty gay... Anyways, Isabelle was loved for her role as Ken in her RC group's TiPsync performance of I'm a Barbie Girl. Known for her creation of the phrase "Pocket Boys", Isabelle was loved throughout Rollins. She was an honorary member of Kelly's Jelly Bellies and even attended a few RC group meetings that Kelly Dolan (the RC) invited her to. This girl could always e seen toting around some Oreo Minis anywhere she went.