West Duke
From the archives of TiPWiki, the unofficial Duke TIP Wiki
West Duke is a building on the Duke East campus which usually houses classes. In the basement is ROTC stuff, a computer lab used by , and the home of the former TIP Research Lab. The soda machines in West Duke hate all TIPsters and often randomly refuse to take someone's dollar. The Snapple machine, though much less temperamental, only takes coins. Obscene graffiti was painted on the bathroom walls and washed away two days before the end of TIP in Term I, 2006.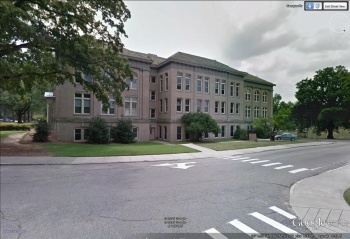 Classes
Term II, 2004
Past is the Present
Shakespeare
Religions of the World
International Relations.
Term II, 2005
Knights in Shining Armor
Shakespeare
Abnormal Psych
Short Fiction.
Term I, 2006
Comparitive Identities
SEL
Criminal Trial Advocacy.
Term II, 2006
Term I, 2007
West Duke was under construction.
Term II, 2008
Term II, 2011
Term II, 2015