Kelly's Jelly Bellies
From the archives of TiPWiki, the unofficial Duke TIP Wiki
Who Were They
---
Kelly's Jelly Bellies were unarguably one of the most iconic RC groups of TIP history probably. They were students at
Rollins College
during term 1 of 2017. Giving birth with to
The Country Of Mingo
, bringing to life amazing quotes such as "THREE MILLION" and "Is this the hallelujah line?", and putting on the amazing sexuality-changing performance of "You Can't Stop the Beat" for
TiP Sync
, these girls made quite an impact on Rollins history and will continue to make history wherever they go. It is unarguably true that the entire campus thought tags this RC group should have taken home 1st Place with their performance at
TiPSync
. Kelly's Jelly Bellies were known for being the must musically gifted RC Group in DukeTiP history. Kelly's Jelly Bellies were lead by the amazing RC Kelly Dolan, and basically co-lead by the RCs Chance, Kitchin, and Will. These four were ultimately the best RCs at Rollins 2017. Kelly's Jelly Bellies were also the biggest fans of
Sarander
, a
RelationTiP
that
Sara Whitman
was part of. They are noted for often walking in on the two hanging out and often invited him to eat lunch with their RC Group. These girls often enjoyed performing exorcisms in their bathroom.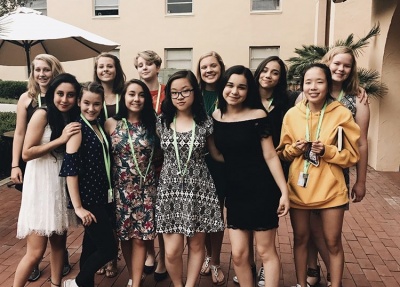 Members
---
'RC: Kelly Dolan
Mary Elizabeth Rudd - Most likely to be THE lead male
Sara Whitman - Most likely to be the shortest person dropped by America's got talent (again)
Abigail - Most likely to have a successful garage band
Virginia - Most likely to be a model
Rita - most likely to rule the galaxy while wearing socks and sandals ( as GALACTIC OVERLORD Rita Paixao)
Samara - Most likely to be the only non-Latina bachata dancer
Sarah C. - Most likely to be Belle in real-life
Jennifer - Most likely to become Instagram famous
Paulina - Most likely to be a Mexican pretty princess
Sarah J. - Most likely to be your boss one day
Alyssa - Most likely to be Halsey and make a song about eating an entire orange
Jessica - Most likely to be the Next Big Thing
Valerie - Most likely to become a professional makeup artist
Honorary member and president of The Country Of Mingo Isabelle Milfordfrom
Honorary co-RCs include Kitchin, Chance, and Will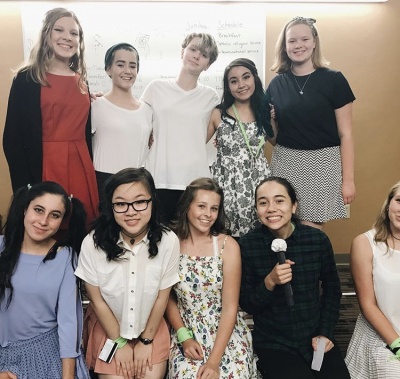 Quotes/Inside Jokes
---
"MINGO"
"BOTTLETICS! BOTTLETICS!" was a chant shouted while using Core Hydration water bottles as countries, proceeding to make a complete mess of the world and proving that politics are probably not a place for any of us. Sara Whitman used a Ramune bottle while portraying Korea, and when the game got intense, accidentally threw the bottle at Sander, having the bottle shatter behind him and leaving Sander unharmed.
"3 MILLION"
"Is this the hallelujah line?"
"HHHHHEEEEESSSICAAAA" as shouted by strict mom Sara Whitman at her daughter, Jessica
"Mystery Cups"
"Galactic Overlord Rita Paixao"
"Lead Male Mary"
"KLINK KLINK IN THE KITCHIN SINK YA DINK"
"Respect your elders"
"Boys night out/in"
"NeT NaNnY!!1!1!!111!"
"AHHAHAHHAHHHHHHHHH" was often yelled by Sara Whitman during her exorcism.
"Danger Noodle!" - A phrase formed when Mary's class, Aerospace Engineering, found a snake in the bushes outside Bush Science Center. Danger Noodle became a myth/legend all over campus, and only select classes have every seen him in person.