The Breakfast Squad
From the archives of TiPWiki, the unofficial Duke TIP Wiki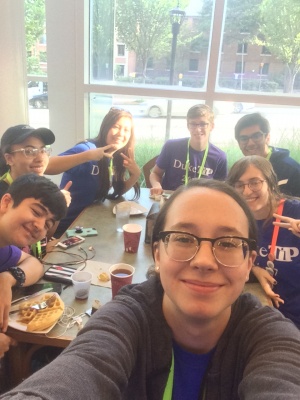 First formed at Georgia Tech Term 2 in the summer of 2017, the Breakfast Squad consisted of Spencer Gaberino, Theo Hewitt, Arman Tavallaei, , , and Spencer's own man whore (). Carly McDonald could also be considered a part, but only floated into the picture during the last week.
This awesome group of Tipsters would meet up at the North Ave. Dining Hall and exchange laughs, sas, The Shlurpp, and just pure friendship. Theo would bring his own tea bag every morning, and once befriended Arman, he'd share the wealth. Because tea is 🙌!
History
Theo and Omar became friends at the airport because NO ONE else would talk.
Spencer then befriended Omar.
Spencer befriended Theo through Omar.
Arman noticed Spencer and wished to become friends, but wouldn't become really anything until later.
Theo dragged Jessica (and eventually Arman) into the pool of people.
Meanwhile, Marie was forming as a character through developing interactions when Spencer would frequent the 3rd floor.
Carly would not come into the picture until the last few days. She was friends with Arman, and acquainted with everyone, and so she floated into the picture forcibly.