Andrea Gardner
From the archives of TiPWiki, the unofficial Duke TIP Wiki
Andrea Gardner
TIPster
Pronouns
Social Media
Andrea Gardner is one of the baddest chicks at TiP.
Andrea is also a 4th year 4th year. She spent her first year at ASU and her 2nd, 3rd, and 4th years on the campus of UGA.
Andrea and Jennifer Merriman resurrected group showers at UGA during Term 2.
2011
During her 2nd year of TiP Andrea took Vet Med where she ended up meeting Jennifer Merriman (her soon to be bffle).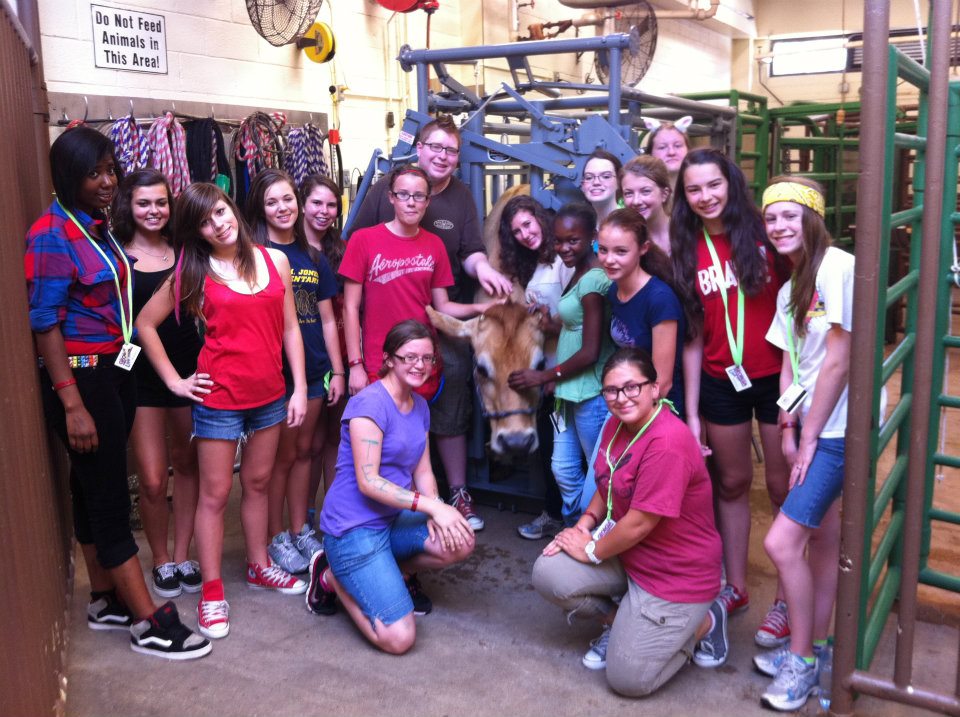 Awkward little 'ole Emily was Andrea's 2nd year RC. Emily placed Andrea with her TiP mother Jocelyn Honore to become roomates and the best of friends. If you watched at dinner you could always see Jocelyn cleaning Andrea's face and boobs off after making a mess from eating. The two held a strange yet dear bond of mother/daughter dependency that will stay a heart-warming memory forever.
At the second dance, Andrea met Alex "Sunshine" Ryan and they became know as the two awkward white girls because of their lack of enthusiasm for and skills of dancing.
During her 2nd year at TiP Andrea also got a little passionate RelationTip with the cute minority from Biz Camp, Carlos. The two could almost always be found chilling in the 2nd floor balconies, blasting music, eating pizza, and playing "Never Have I Ever" with their friends such as Jocelyn, Jennifer, Brian, Shayla, Jhon, Javin, Karen, and many other minorities that failed to show up after that year.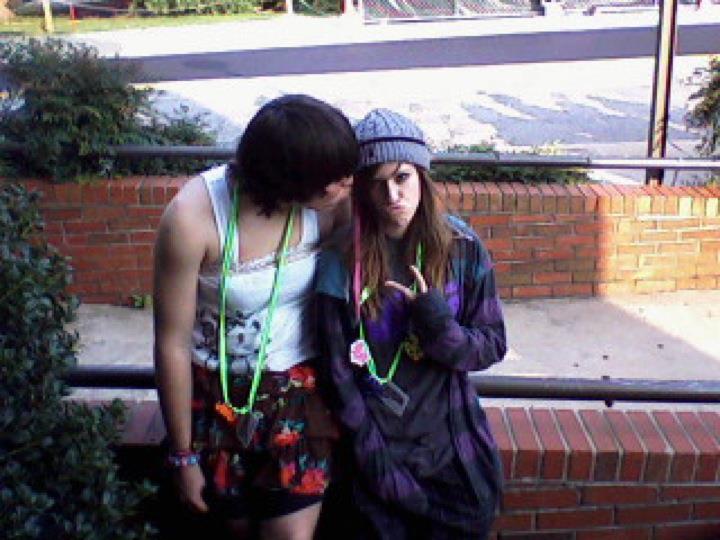 2012
During her 3rd year at TiP Andrea took Mock Trial.
Andrea was placed in RC Guiliana's group where she was later reunited with Jennifer, and made a lot of new friendships with Analeigh, Rebecca "Duckie", Kathryn Hood, Lauren Pompeo, Joia Herbert, Morgan, Hannah, etc.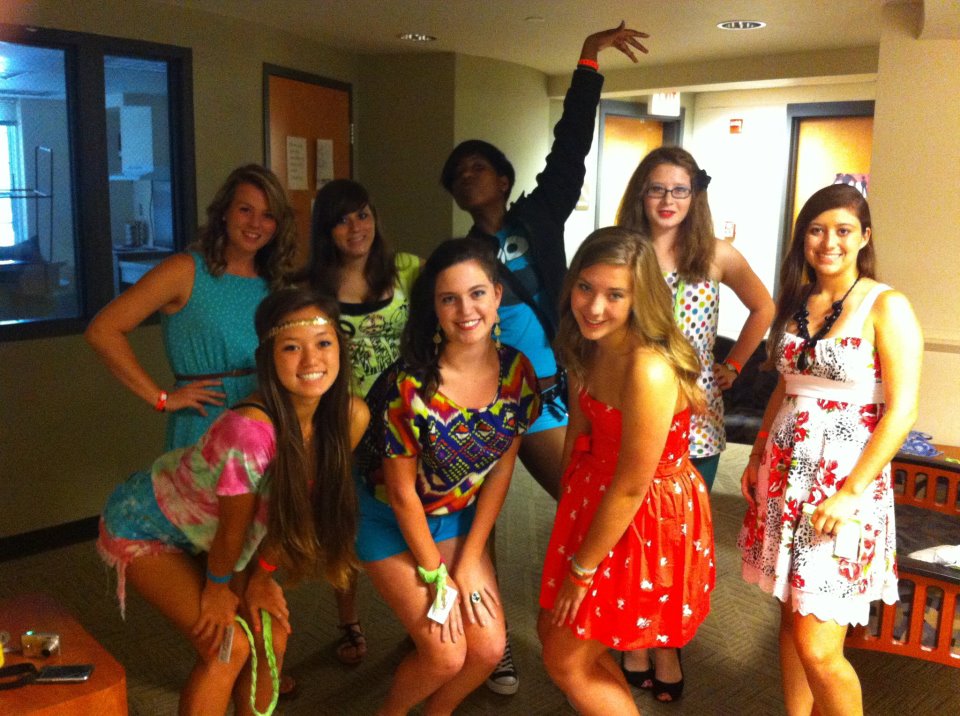 Andrea roomed with Kathryn Hood they were the fab duo. Andrea did not get frisky with anyone during her 3rd year at TiP. 'Cept Jennifer,, with whom she got frisky with every day. ;)But Andrea did happen to make some amazing new friendships with Liam Kirchner, Duckie, and developed her dislike for Alex Coopersmith. Andrea disliked him with a fiery passion. Little did she know that next year it would be worse.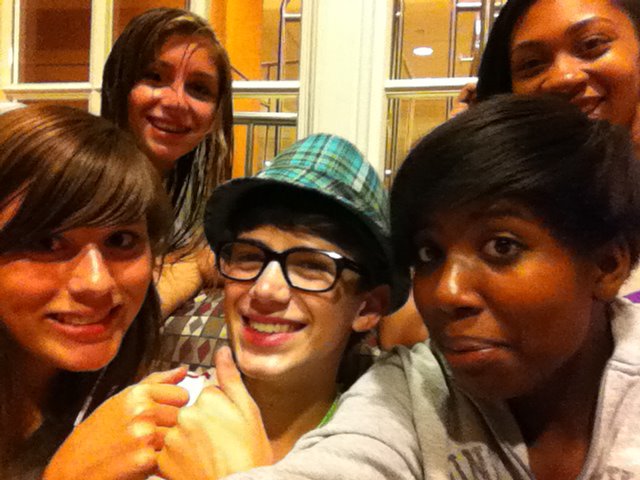 2013
During her last and final year at TiP as a 4th year Andrea took Pharmacology. In her class she was reunited with Liam Kirchner, Kathryn Hood, and Lauren Pompeo.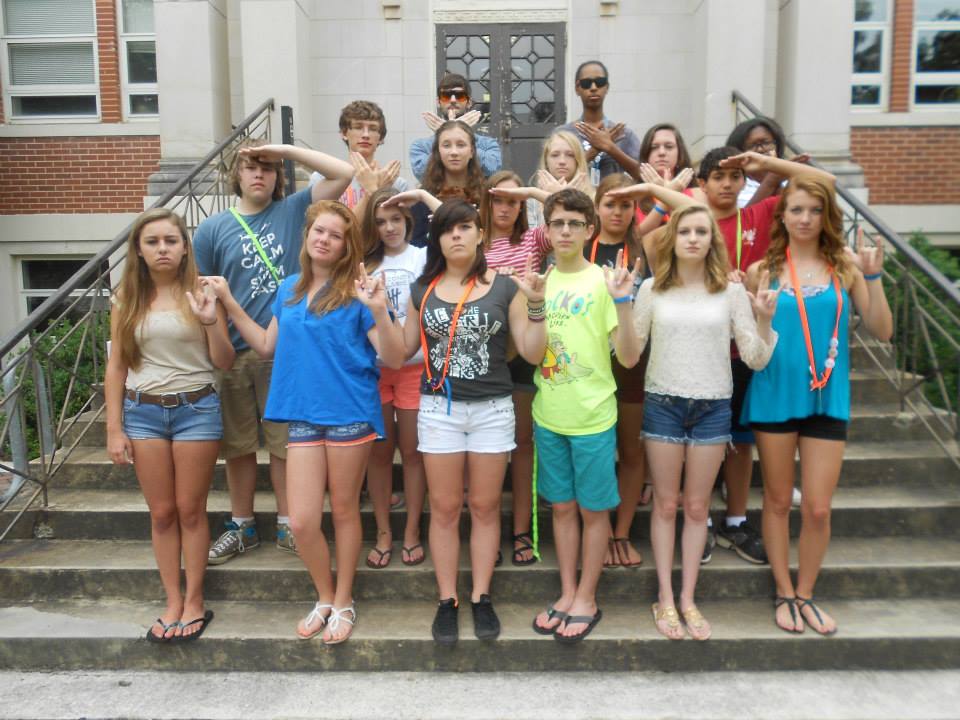 Andrea was placed in RC Amelia's group where she became the best of friends with Hannah Hale. She was roomed with Natalia whom she would learn to love just as much. Andrea and Natalia were arguably the most well paired roommates in the history of TiP, they had all of the same interest and agreed on everything. Andrea bestfriends were Hannah Hale, Laurie Sheldon, and Natalia Badger. They were rarely ever seen apart. This group of friends is responsible for creating Waffle Wednesday (Eat a waffle for breakfast), Tate Thursday (Exercise the 4th year right to go to Tate, the ) and Seductive Saturday (Eat everything as seductively as possible). Andrea and Hannah also started a tradition, that "popsicles are a 4th year thing," these girls and nearly all of Geoff's group would eat popsicles as seductively as possible every time they ate at Bolton (dinners on the weekdays, lunch and dinner on the weekends).

During her last year at TiP Andrea wanted to make it memorable. One of the ways to make it memorable was going all out at the dances. Andrea could often be spotted grinding on Jennifer un-TiPpropriatly or vice-versa. The two were best bitches and not even Sean himself could split their bodies. The grinded until the cows came home. They would often go around and sandwich unsuspecting TiPsters. The two preferrably liked to single out Duncan McManus (who they had become rather fond of this year), Shiv Daftari, Noah Rainbow-Douglas, Phillip Davis and Mack. They two had the best of times at the dances.
Andrea, Duncan, and Jennifer hanging out on their last night at TiP.