Margaret Overton
From the archives of TiPWiki, the unofficial Duke TIP Wiki
| | | | | | | | | |
| --- | --- | --- | --- | --- | --- | --- | --- | --- |
| Year | Year at TIP | Campus | Term | Course | Instructor/TA | Dorm | RC | Roommate |
| 2011 | 1st | Davidson | II | Searching for Clues | Magen Stevens/Emily Mealor | Cannon | Chalis | Haley McKee |
| 2012 | 2nd | East | II | Words that Matter | Andy Campbell/Meghan Modafferi | Pegram | Wyatt | Meral Jerkins |
| 2013 | 3rd | East | II | Revolution and Terror | Carl/Matt/Michael | Brown | Lucretia | Serena Strecker |
| 2014 | 4th | East | II | International Relations | Eric Oakley/Jen Ethridge | Bassett | Claire | Erica Mast |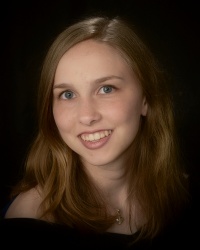 Years at TIP
Davidson Term 2 2011
As a first year, Margaret was a member of a RAG that won Tournament Day, Summer Fest, and "Best Lipsynch" in the TIPSync. She had a hand in the creation of her class t-shirt, which reads, "Everyone looks normal next to someone eating laundry detergent." However, her real legacy is an awful improv skit in the talent show with Emily Jacobson (who also agrees it was terrible) and the nickname "The Magnet" due to her many relationTIPs.
RAG superlative: Most Likely To Write a Book While Covered in BandAids
Duke East Term 2 2012
Margaret was a member of The Mafia (Hannah Wyatt's RAG) and stayed on the second floor of Pegram. If she was known for anything, it was her dislike of Justin Bieber and her relationTIP with Max Stevens that was declared by everyone to be the cutest thing ever. At the end of term, her class wrote and performed a slam poem about TIP. After term, she wrote the poem TIPpression.
RAG superlative: Most Likely To Be Killed by the Mafia and Remain Cute. (Backstory: Margaret played Mafia for one of her evening activities, but unfortunately became one of the first people to die in almost every round. Finally, Margaret herself was chosen to be the Mafia. However, due to confusion on the part of the narrator, Margaret was still killed off. The "remaining cute" part is self-explanatory.)
Class superlative: "Baby, Baby, Baby... NO"
Duke East Term 2 2013
For her third year, Margaret made it her mission to become more involved in the frisbee and shoulder cookie scenes. She played ultimate for the third year team SWAT for the Ultimate tournament and went on to score the winning goal against the Lazer Dragons for the championship. As a result of the team's success, many of their players, including Margaret, were invited to join the fourth years in defeating the staff the following week. She also played a fair amount of shoulder cookie with Emily Jacobson, who came from West and joined Margaret, Max, and Neel in their efforts to be hella good friends together. However, Margaret's greatest achievement in these three weeks was discovering a deep love of Marxism and writing an entire paper about how to defeat capitalism forever.
RAG superlative: Most Likely To Be a Marxist
Class superlative: Most Likely To Bring Up the Points We Should Have

Duke East Term 2 2014
Margaret entered her fourth year determined to be as involved as possible. She ended up taking far too few pictures and not singing nearly enough in the hallway. She became something of a revolutionary within her class, leading not only the Marxist takeover of pre-WWI China but also a terrorist attack on the British Parliament, the defense of St. Petersburg during the Russian Civil War, both US and USSR initiatives during the Cold War, and peace efforts in 1912 Europe. She was known for always wearing extremely patriotic sunglasses as well as a pair of biker gloves to complete her look of violent patriotism. She was in a terrorist alliance/relationTIP with third year Carter Forinash, who would frequently battle Mitchell for custody of the sunglasses. She is also proud of managing to submit two to the termbook- one under her own name, and one anonymously.
RAG superlative: Most Likely To Be Prepared For Laser Tag
Class superlative: Most Likely To Undermine Her Home Country

Margaret was elected to the TiP Nation Supreme Court in August 2012 as one of the five Supreme Court Justices (along with Brandon Scott, Tyler Tinari, Nikolai Hoborvetz and Marc Cohen). They held just one trial before interest in the group diminished and the project was generally declared a failure.
Life After TIP
Immediately after going home, Margaret decided to pay tribute to some of the TIPsters in her fourth year class by creating powerpoints about them. They feature Comic Sans, extremely flattering photos, and informative facts about each person and can be found here: [1].
Margaret is a current student at Duke University in the class of 2020.